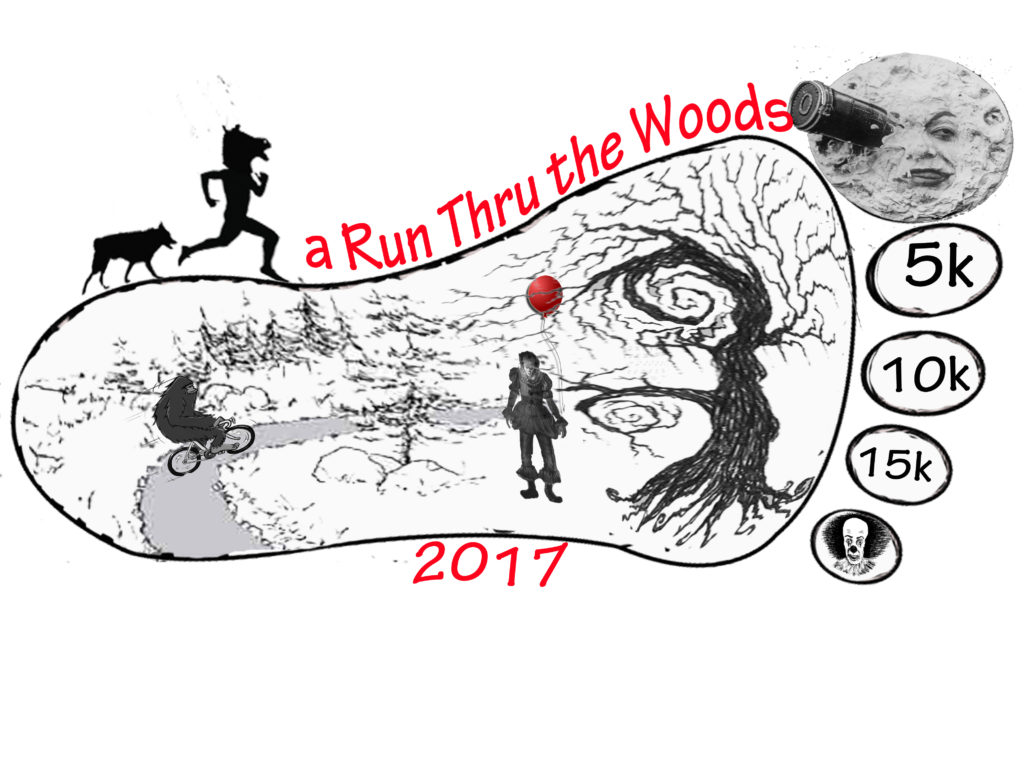 Thank you all for your support of a run thru the woods!  This email should cover all of the details for Sunday's race.  Below is the timeline for Sunday morning.  Please note that parking will be alongside Johnny Mercer blvd (please refer to map below).  There will be no parking inside the Preserve as has been allowed in the past. Our race will be small.  So there will be plenty of parking outside of the Preserve.
As with all Run 4 a Reason races, no drinking cups or bottled water is provided!  Bring your own cup or hydration system!
Those of you that paid the full price for the race ($30+) will receive race shirts at no extra cost.  I think you guys are gonna dig these shirts!  They are really nice as we wanted a special shirt for the last run thru the woods.
For those of you that paid the $12 registration fee you may purchase a shirt for $20 if you desire to have one.  I ordered plenty extra in case others wanted some shirts.  If you decide you want a shirt please have cash to pay for it.
Race Timeline:
-6:45 am: main gate to preserve opened.
-7:15 am: packet pickup
-7:50 am: pre-race announcements, national anthem
-8:00 am: race start
Location: Whitemarsh Preserve, Savannah, Ga 31410. coordinates: 32.02977338542001, -81.0003184920044
Course:
There are two courses for this race but only the 15k runners will experience the second course.  The 5k and 10k runners will run what's called Twister East (one time for the 5k and two times for the 10k runners).  For the third lap the 15k runners will run Twister west.  We will have a volunteer stationed at this junction to remind runners which course to take.  Twister east (3.16 miles) is slightly longer than west (3.11 miles) but not by much.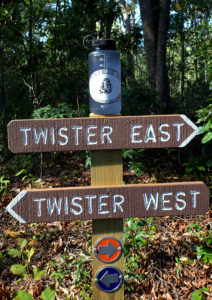 Both trails are windind and fun.  The whitemarsh trails are the best trails in all Savannah.  As with any real trail race, expect some roots and quick turns.  The course is almost entirely flat and fast.  Just keep your eyes open and lead with your feet.  These are very fun trails to run!
We will have surveyor flags marking the course along with arrows.  Keep the flags to your right and you will not get lost!  We over-mark the course with flags to make it very difficult for you to get lost.  Stick to the course and you'll be golden.
Parking:
The main entrance gate to Whitemarsh Preserve (on Johnny Mercer Blvd, just north of the Bryan Woods and Johnny Mercer blvd intersection) will not be open.  Parking will be alongside Johnny Mercer…please refer to the map below for the parking.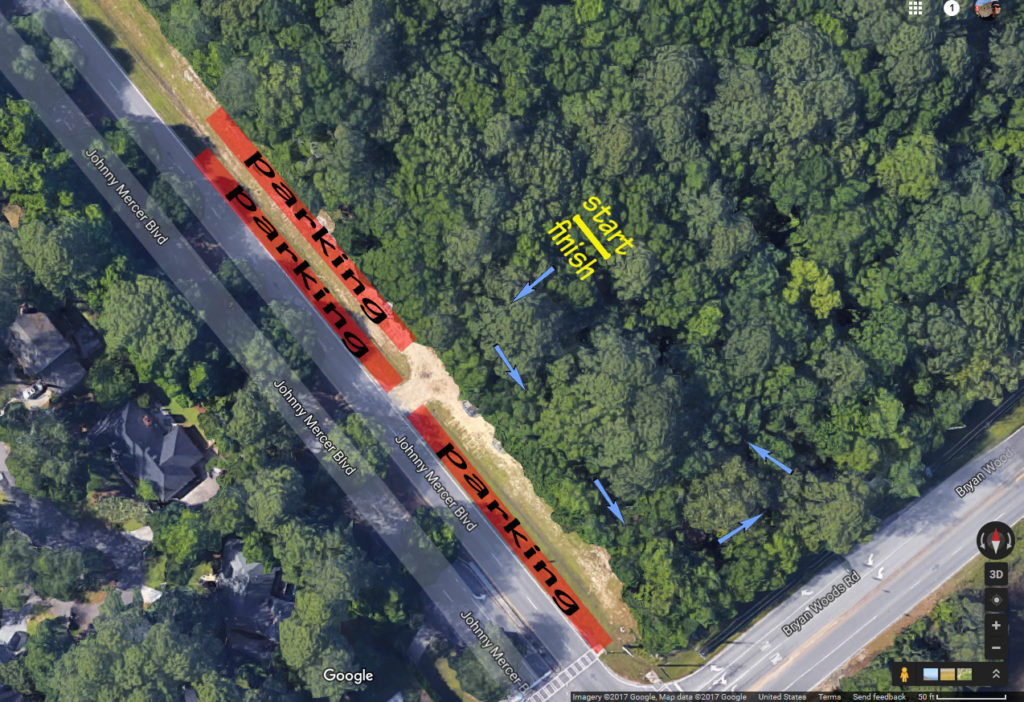 Packet Pickup: is on race day at race location. Packets will be available for pickup by 7:15, Sunday morning. Your packet will include the following:
race shirt for those that paid the full price for the race.  You may purchase a shirt for $20 if you paid the $12 fee.
race bib & pins
At the start/finish there will be an aid station providing water, gels, bananas, oranges, bagels and cream cheese, peanut m&m's and insects.
Restroom
1 portable toilet will be located at the main entrance of the preserve.
Please note: if you drop down to a lower distance on race day than what you registered for, you will get a dnf on your ultrasignup standings.
We will give out prizes for the top 3 male and female of each race (5k, 10k, 15k). There is a DFL award for the 10k and 15k.
We hope you enjoy the awards. All are handmade and unique and…bizarre.
Please do not hesitate to contact me should you have any questions regarding the race!
I wholeheartedly thank you for participating and supporting this trail race! It is truly my favorite race and I'm a bit sad that its going away but its all good…let's have fun Sunday!
My goal for this race is as it has been for the past two years and that is that you may have  a wonderful and unique experience running the beautiful trails at the Whitemarsh Preserve!
We will be making a small donation to Sega Sorba after this race on behalf of all the Savannah trail runners as we would not have these beautiful trails if it wasn't for this group!  The Sega Sorba guys and gals are always out at the Whitemarsh Preserve, Priests Landing and Tom Tripplett working on the trails and maintaining them and they do this as volunteers!
All the very best to you and yours.
peace,
Dan Hernandez, Brian Garvin, Jason Edenfield
email: dlh14255@gmail.com