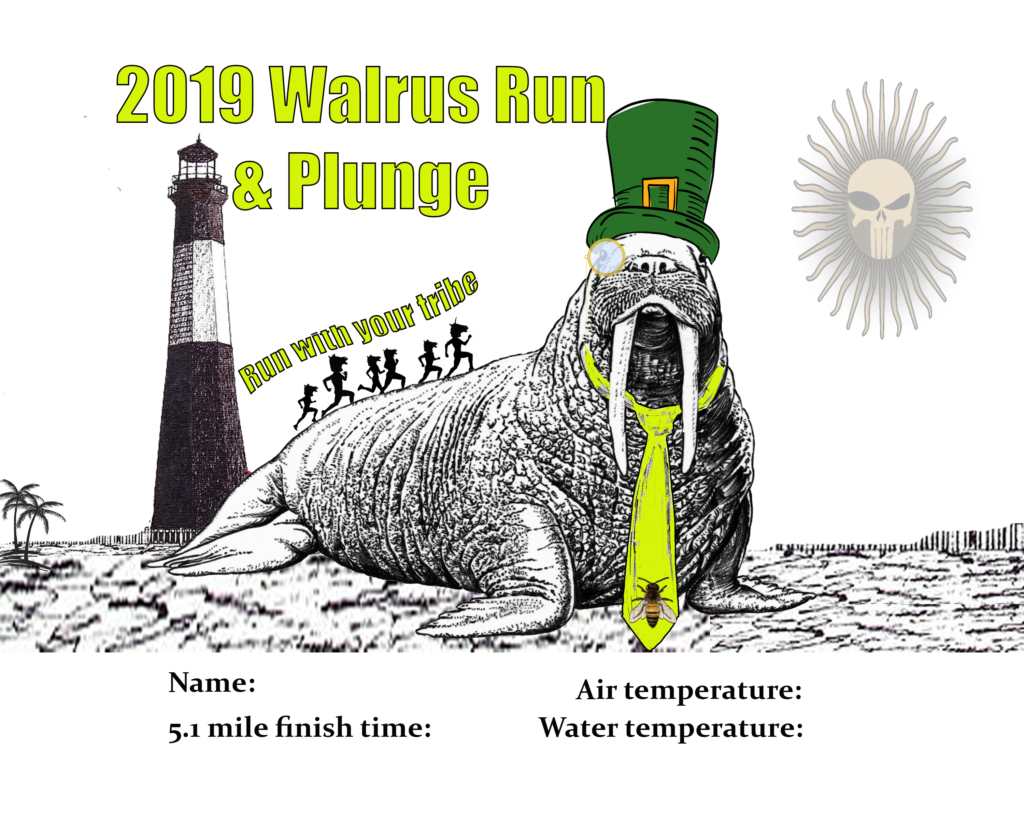 Happy New Year's, all!
Here's a quick faq regarding the Walrus Run and Plunge on Tuesday, January 1st.
Where to meet: huge parking lot on North Tybee over by North Beach Bar and Grill.
Time to meet: 7:50 am, January 1st.
Start of run: 8:00 am
Run distance: 5.1 miles
Atlantic Plunge: 9:00-9:15 am
Breakfast at: Sunrise on Johnny Mercer Blvd in Wilmington Island.
Come have breakfast with the group and there we'll hand out the certificates with your name, run finish time, air and water temps.
email your 5.1 mile run results to dlh14255@gmail.com for the ultrasignup results to be posted.
Here is the mapmyrun of the course: https://www.mapmyrun.com/routes/fullscreen/2208256240/
course directions:
start at the large parking lot in between the beach and north beach bar grill.
-run south out of the parking to Meddin Dr and turn left
-follow Meddin dr to Soloman av and turn left
-follow Soloman av to 2nd av and turn right.
-follow 2nd av to 4th st and turn right
-follow 4th st to Jones ave and turn left
-follow 6th st to Butler ave and turn right
-follow Butler av to Tybrisa st and turn left.
-Tybrisa st will take you the pavillion, run to the end of the pier on the pavillion and then hop onto the beach and follow the beach north back to where you started.
wait until 9:00 to 9:15 and then do the plunge.
Please contact me with any questions regarding the run!
The run will happen rain, blizzard, hurricane or sunshine.
Start off the new year with a clean slate!  You'll be glad that you did!
All the best for 2019!
Wishing you all many happy miles and no injuries along with good health, happiness and prosperity!
Rough Runners Gang.