Dear RT2 Runathon Runners,
I am resending this email for those that did not get this information earlier this week.
Please note that I have been asked by the management of the Roberd's Dairy Farm to mention that please do not feed the horses on the premises, nor enter their corral.  You may photograph them and if they're by the fence pet them but do not enter their corral.  Now, that I've said what's been asked of me, the rest of the email should answer most of your other questions.
If you are planning to camp out at the DF on Friday night please do not set up until after 5:00 pm as we will be having the grass mowed before then.
Here is a short video we've put together of the fun times we've had with the Savannah Rails to Trails.  Hope you enjoy it…
As some of you may know last year we had to cancel the R2T Runathon due to Hurricane Matthew's debut on the Georgia, South Carolina coasts.  That storm dealt a harsh blow to the Savannah McQueen's Island Historical Trail (RTT).  This year, Hurricane Irma added to the damage of the trail and it may very well be the death blow to this beautiful, historically rich trail.
There comes a point where we have to confront the realities that coastal communities are going to suffer more frequent and much stronger storms as sea levels rise.  I believe that the Savannah Rails to Trails is doomed unless we rethink how to rebuild the trail.  At the moment, Chatham County does not have a comprehensive plan on how to deal with erosion and other damages due to storms and rising sea levels.  So, this is the last run we will hold for saving the Savannah R2T.
Due to the recent damages from Hurricane Irma on the trail we have been forced to find a new venue for this last R2T run or, simply cancel it.  We do not want to cancel this last event.  Instead, we have chosen to move this run to a different location in the Savannah area.  The new location for the Sav RTT Runathon will be at the Roberd's Dairy Farm at 2500 Tennessee Av, Savannah, Ga. 31404.  We desire all of you that are registered newly and, from last year's cancelled event to celebrate with us the enrichment that the Savannah Rails to Trails brought to our community of runners, cyclist, hikers, fishermen, kayakers and wildlife viewing enthusiasts.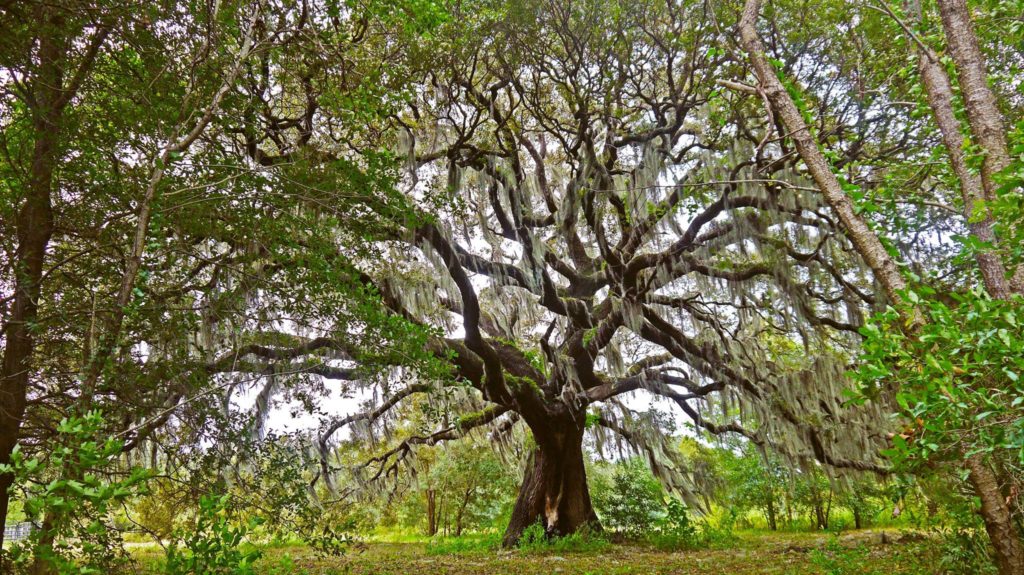 The Roberd's Dairy Farm is a lovely location with breathtaking views of marshes and live oaks.  The sunrises and sunsets from the vantage point of the DF are second to none, as some of you will soon learn.  Although, the run will not be held on the McQueen's Island Trail you will not be disappointed with this venue we've chosen for you.
Please understand that we do not refund registration fees due to the large overhead this year's and last year's run has added to the run especially, considering that we have less than 100 runners to cover costs of medals, plaques, belt buckles, aid station food, permit costs, insurance, portable toilets and usage fees at the DF.  We are willing to transfer your registration to another race we hold, if you'd like.
Runathon Date: Saturday, October 7-8, 2017
Runathon start: 7:00 am – 7:00 am (10/07-10/08).
Course: 1.6 miles long
Terrain: undeveloped dirt road, marsh land, pasture and single track trail. It's flat and fast.
Distances offered: 5k, 10k, 13.1m, 26.2m, 50k, 50m, 100m
Runner Bib Pickup: Friday, October 6th from 4:00 pm to 7:00 pm and, October 7th starting at 5:30 am at the Dairy Farm.

Location: Roberd's Dairy Farm
Runners going after a 100 or 50 miles must begin at 7:00 am on Saturday, Oct 7.  All other running distances may be started as follows:
7:00 am Oct 7
10:00 am Oct 7
12:00 pm Oct 7
3:00 pm Oct 7
6:00 pm Oct 7
9:00 pm Oct 7
You may show up at the time of your run and get your running bib, if you'd like.  All finishers will get a medal.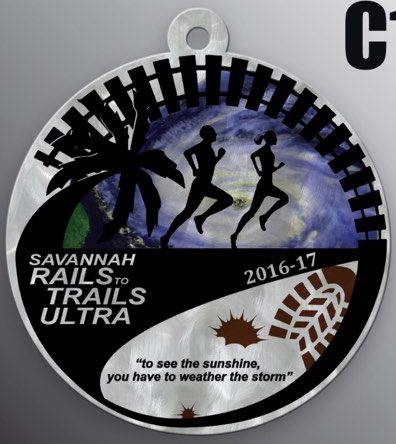 50 mile finishers will get a plaque.  100 mile runners will get a buckle and a plaque
Course:

Camping out: You may camp out at the DF Friday night and Saturday, October 6 and 7 in the designated area.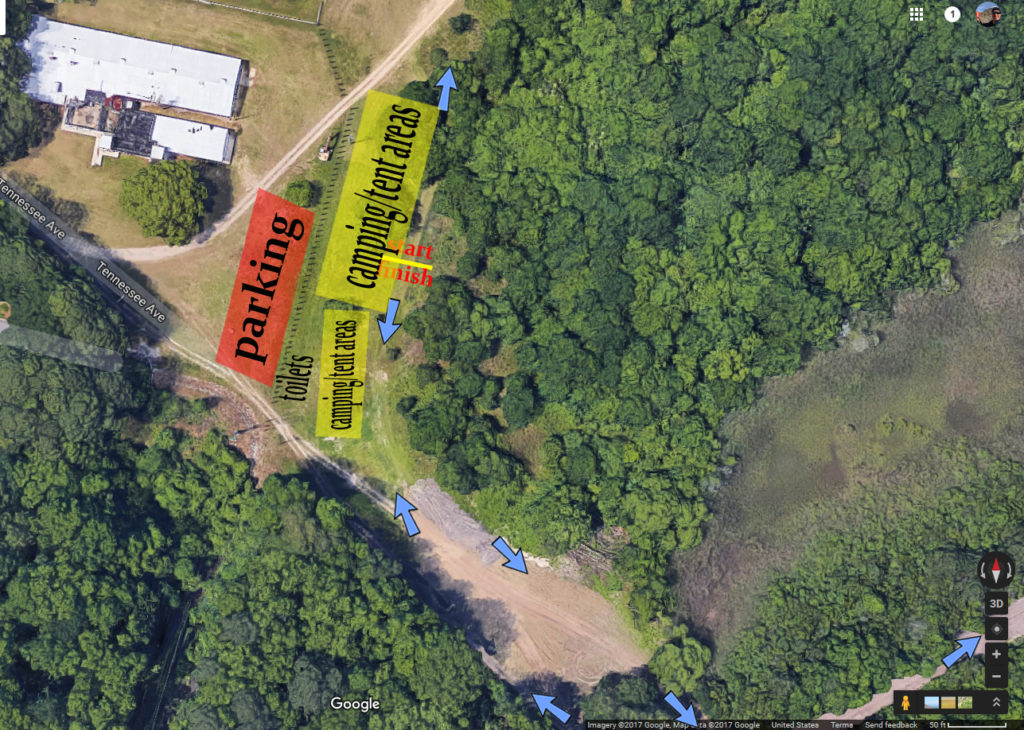 Aid Station: There is one aid station. It will provide Hammer Nutrition gels, Heed, water, Gatorade, bagels, coffee, pb&j sandwiches, almonds, chips, ginger ale, coca cola, pickles.
For those of you visiting from out of town and with family, please note that the location of the Roberd's Dairy Farm is just a 10 minute drive to downtown Savannah, a 15-20 minute drive to Tybee Island and, the DF is adjacent to Bonaventure Cemetery which is a very popular tourist stop.  There are two restaurants about a mile from the DF that are worth checking out, if you desire to – Tortugas and Tubby's.
This is going to be the last run we hold for the Savannah Rails to Trails.  So, it is with a heavy heart that we move on from this run and this trail but we want this to also be a celebration!  The Savannah Rails to Trails has brought many people together.  Lots of deep friendships have been formed due to this trail.  And, the Savannah Rails to Trails was the location of Savannah's very first ultra marathon.  So, please join us on this last run together in memory of the Savannah Rails to Trails.
We at Run 4 a Reason will do everything we can to make this run and this visit to Savannah a very memorable, challenging but happy experience!
Thank you all for the support!
Please do not hesitate to contact us with any questions or concerns about the runathon!
All the very best!
Dan Hernandez
Brian Garvin
Jason Edenfield
Run 4 a Reason
Rough Runners