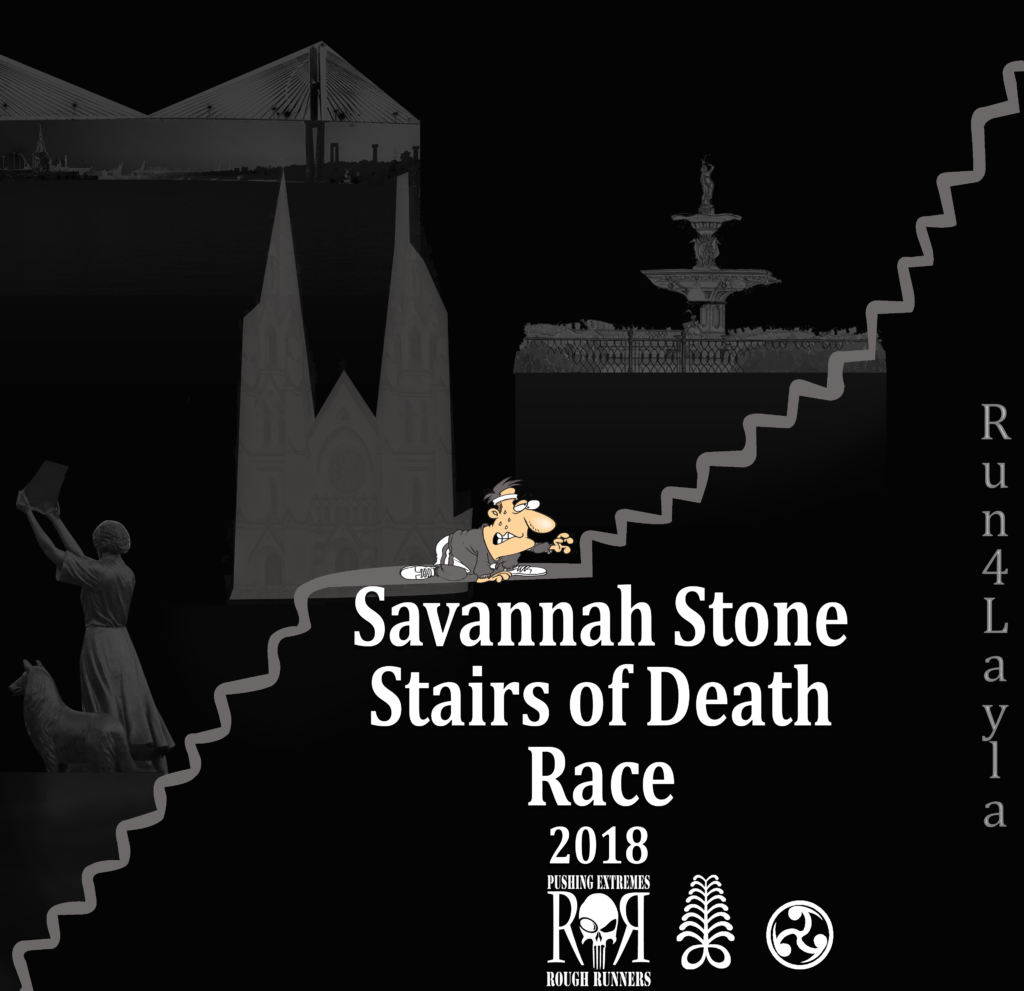 Hello SSOD Runners!
Please note that I've added a few more bullet points of information below.  Please read those bullet points!
Unbeknownst to you or not, you have chosen to participate in a very tough challenge!  And, you have done this to help out a family in need.  We commend you for that and, thank you!
The Stone Stairs of Death Race is tough but you are tougher!  Every time you reach the top of the stairs you will have run up 33 uneven, tall steps.  Each lap is just under 1/3 of a mile at 0.32 mile.   Every mile you log is approximately 100′ in elevation gain.  After the race each finisher will get a card with your name, duration, number of laps run, total miles, number of stairs climbed and, elevation gain.  That will be the finishers award.  That card will be stamped and, embossed with the "Seal of the Badass" seal.  However many miles you run…how ever many stairs you climb and…elevation gained will definitely mark you as a badass.  You will have earned that title!  Wear it with pride!
Race date: 12/08/2018
Race Location: Top of the SSOD on Williams St and W Upper Factors Walk
Race start: 7:00 all races
packet pickup: Friday, 12/08, 3:30 – 5:30 pm at Fleet Feet Savannah and, at 6:00 am on race day
Race end: 8:30
Awards ceremony: 8:45
Parking: parking should be easy to find before race start but be mindful that at 8:00 am the City of Savannah enforces parking fees.
Swag: every runner gets a shirt and SSOD race survivor sticker
Beneficiary: 100% of the proceeds of the race go to Gail Thatcher Family
Meet at Foxy Loxy around 10:00ish for coffee and brunch: 1919 Bull St, Savannah, GA 31401
It will be quite chilly Saturday morning! Dress in comfortable layers. Bring a towel and change of clothing to quickly get out of sweaty clothes after race.  We'll have a privacy tent for changing clothes on site.
This race has grown bigger than expected and, we've had to order more shirts and stickers.  For those that do not get stickers when you pick up your packet please note that we will have more in by mid-next week and I will mail them out to you.
For restroom use, please use the Hyatt and other hotels on Bay street.  There's also a toilet at the gas station on MLK and Bay. With the low budget we're working with we didn't have enough for portable toilets.
For the past two years we've chosen to hold this race for the Thatcher family which has endured great financial stress from young Layla's courageous fight with leukemia.  Young Layla is now cancer free but the family's out of pocket expenses for Layla's treatment has hurt the family tremendously financially.  Last year's race raised over $800 for the family.  That was a nice gift to the Thatcher family just before Christmas but it barely put a dent in their bills.  We're hoping that this year we will be able to hand a much larger sum of money to the Thatcher's.
We're asking every registered runner to please have friends and family sponsor them and, to bring the sponsor money to the race.  After the race, we will count the money and, Run 4 a Reason|Rough Runners will write out a check for the total sum to the Thatcher family.  So please, if you provide a check for the Thatcher family, write out the check to Run 4 a Reason.  Please know that every sponsor dollar will go to the Thatcher family.  The shirts and stickers are paid for with your registration fee.  Whatever is leftover of the registration fees will go to the Thatcher family.  This is the one event we hold annually where all of the proceeds go to the beneficiary.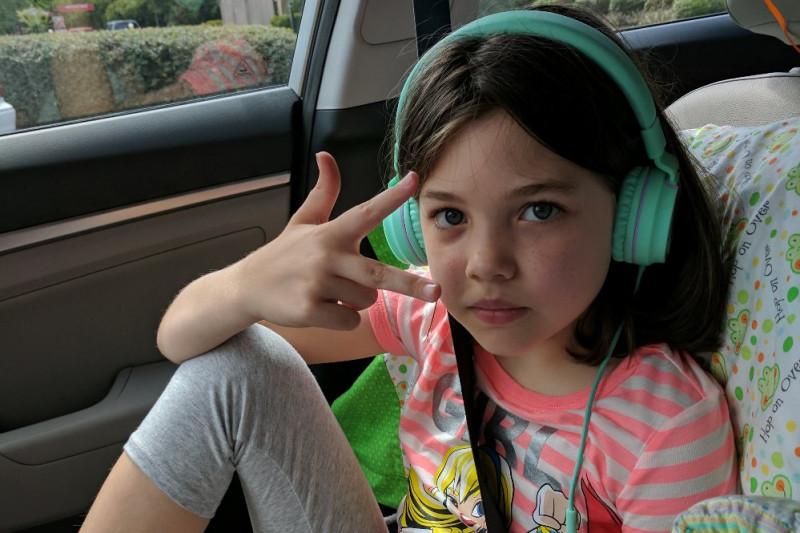 Sponsor Sheet: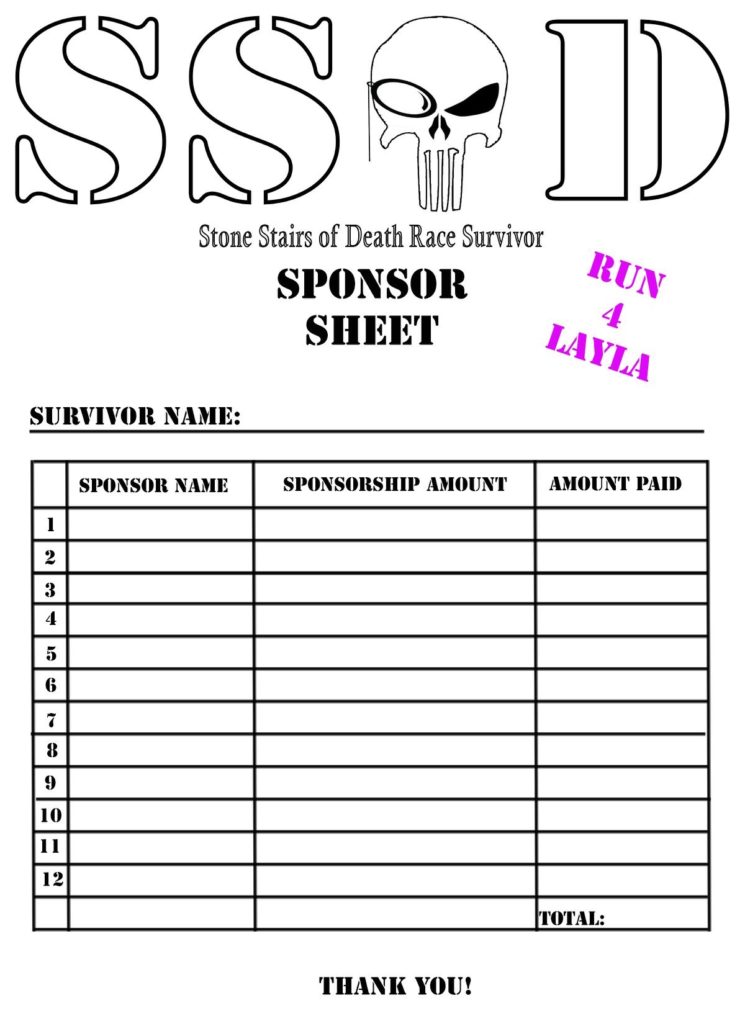 Course map:
The stairs in question for this race are the narrow, high stairs on the western end of River Street in between MLK Jr Blvd and Montgomery st and Williamson St.  The SSSoDR will require runners to run a third of a mile loop that starts at the top of the stairs on Williamson St.  The runners will then run west to MLK Jr and turn right and then quickly head east on River St where they will then dart back in between the buildings where the stairs are.  They will repeat this ⅓ of a mile course for the duration of one hour.
Runners will always run up the stairs and never down.  Also, slower runners are expected to use the right hand set of stairs leaving the left hand set of stairs to the faster runners.  For safety reasons this will be strictly enforced.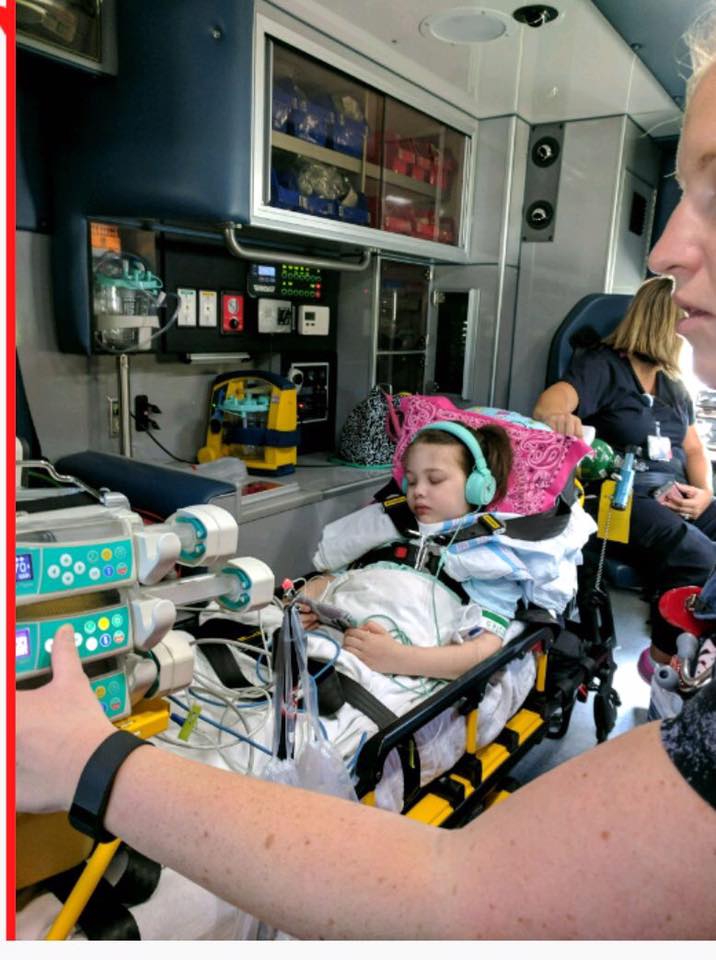 Please do not hesitate to contact us should you have any questions.  Thank you so much for your support of this cause and race!
We look forward to running the SSOD with you this Saturday!
All the best!
Happy Holidays!
Dan Hernandez
Kerry Dulina
Jason Edenfield