Run 4 a Reason LLC, Rough Runners would be honored if you would join us on this event brought forth by the need to bring an elevated attention to the mental health crisis occurring, not only in the LowCountry, but everywhere. So run with us, share your time, stories, goals and love of running to help raise money to benefit local councilors in gaining tools, and to help treat those in need that may not have access to care.
Whether you are here to race or for the cause we welcome you!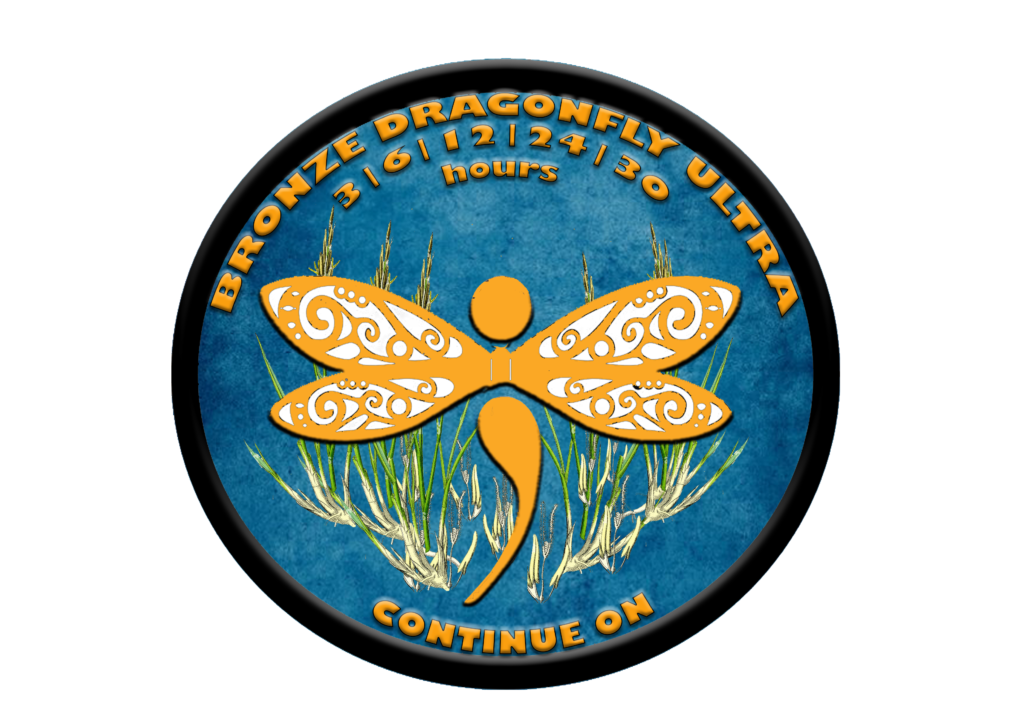 Specifics-
Bronze DragonFly
A USATF sactioned event
Run a 1.4 mile USATF certified course for 3,6,12, 24, or 30 hours on a half paved, half rubberized track ( length wise) terrain.
This takes place in Lake Mayer, Savannah, GA.
This event is chip timed.
The 3,12,24, and 30 hour race start at 7:30 am
The 6, and 12 hour race starts at 8pm. The 12 hour race has 2 start times. Please make sure you confirm the start time before completing registration.
Each person that completes the finish time will receive a finisher medal.
Anyone that completes over 100 miles will receive a buckle.
If 100 miles are completed in under 24 hours you will receive a belt with that shiny new buckle.
Please download, fill-out and bring the following forms with you to the race. Please note that you cannot run the Bronze Dragonfly ultra without filling out the usatf waiver. Also, you cannot participate in the biomechanics study taking place during the race.
usatf waiver: usatfwaiver
GSU Biomechanics waiver: GSU Biomechanicsstudywaiver
GSU Biomechanics Questionnaire: GSU-biomechanicQuestionnaire
THERE ARE NO REFUNDS OR DEFERRALS FOR THIS RACE.
If you can't come, consider your registration a donation towards the cause. Please read below.
Back story-
Julia Backus Smith is remembered as the bronze statue of the running woman you see as you enter Lake Mayer. She was a prominent member of Savannah society, and the running community. With compassion she worked with the less fortunate as Chatham County Commissioner. She was also one of the founding members of Savannah's largest running club, The Savannah Striders. Julia was the first woman from Savannah to run the Boston Marathon, and was deemed the fastest woman in Savannah as she progressed to win several marathons. Although she worked hard and played harder, she was still haunted with mental illness thus succumbed to depression in 2003 by suicide.
As you run circles around Lake Mayer you will notice a lot of things, But one thing that stands out are the incredible dragonflies that inhabit the lake. Dragonflies symbolize change, new beginnings, transformation, adaptability, self-realization and hope. If we work together to help those suffering from mental illness heal and develop these skills, imagine a better life for them moving forward. So while you are moving forward, notice the dragonflies, identify them, and consider that help is out there, whether you need it, or you know someone else that needs it. There is help.
Donations will be made in order to support mental health and the need for more of it.
National Suicide Prevention Lifeline 800-273-8255