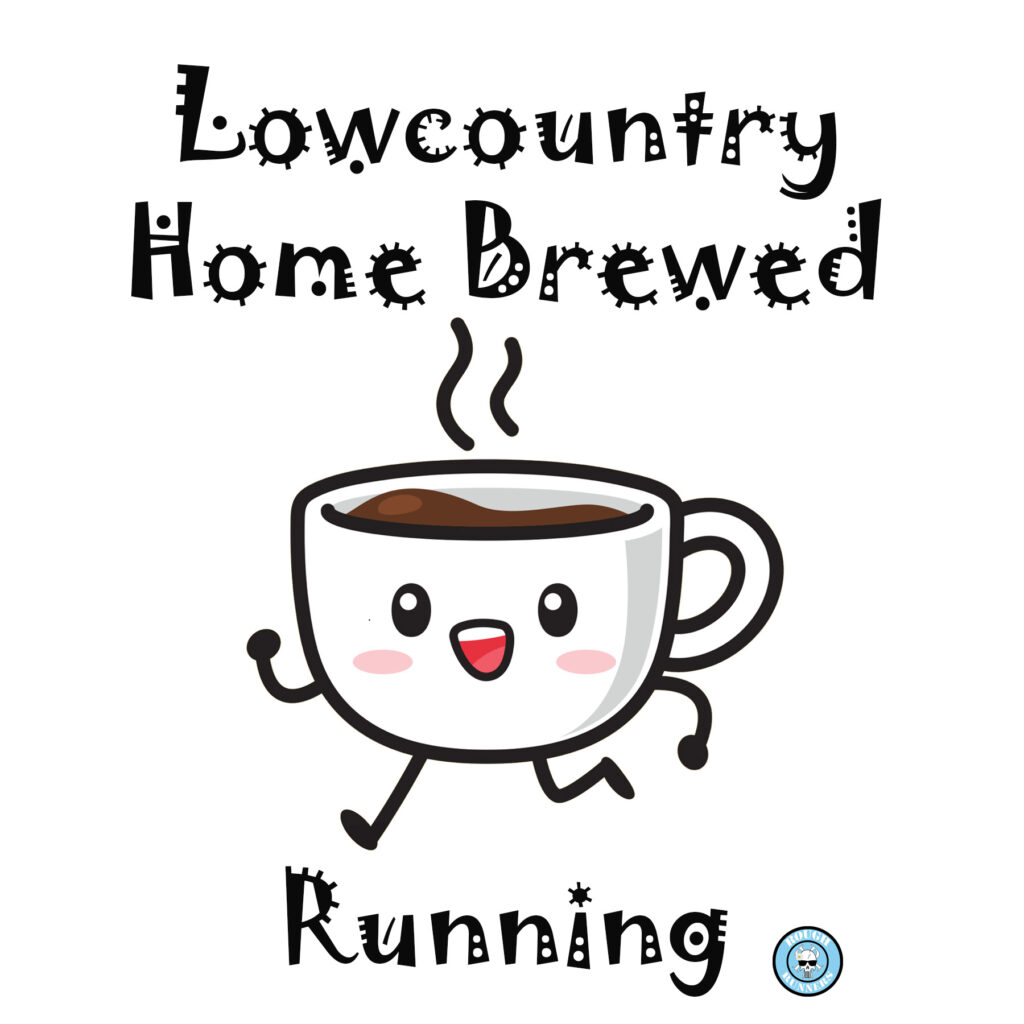 Rough Runners is starting a once a month group run! Can you say, Woot! Woot!?
Saturday, June 17, 2023,  marks Rough Runners' inaugural Lowcountry Home Brewed Running (LHBR) monthly group run where we share miles, smiles and, coffee with you! The inaugural run will be held in our home turf of Richmond Hill.
Every month (a Saturday or Sunday), we'll travel to a town in the lowcountry where we will hold a group run from preferably a coffee shop or near one. The run distances will range from 5 kilometers to 10 kilometers (sometimes, maybe more). Afterwards, we want to spend a little time chatting over coffee and, perhaps breakfast.  The most important aspect of this, though, is that we want to spend time and share miles with you on your turf. After all, Rough Runners is about community, running, exploration and adventure.  And, you come to us for the races we host. So, we now want to go to you!
We've only picked the June date but soon we'll post the dates for the following months of our traveling running show as we want to ensure that we do not step on the toes of some of the great group runs held by our other running friends!
If you want your Lowcountry location to be added to one of the future LHBR group runs please let us know! We want to run your turf with you!
Running Locations (so far):
Saturday, June 17, 2023, 7:30 am: parking lot of Green Spork, 10747 Ford ave ste 10, Richmond Hill, GA 31324.  Green Spork menu.  The run course is approximately 4.3 miles long. 
Sunday, July 16, 2023 : Location: Haunted Grounds Coffee, 56 W Bacon St, Pembroke, Ga. 31322. The course is 3.8 miles
August date: 13, 2023, location: Surfing Goat Coffee and Bagel shop, 15b Tybrisa St, Tybee Island, GA 31328, course: 3.87 miles. 
Take care, be well and, keep kicking ass!
much love, much peace…
RR