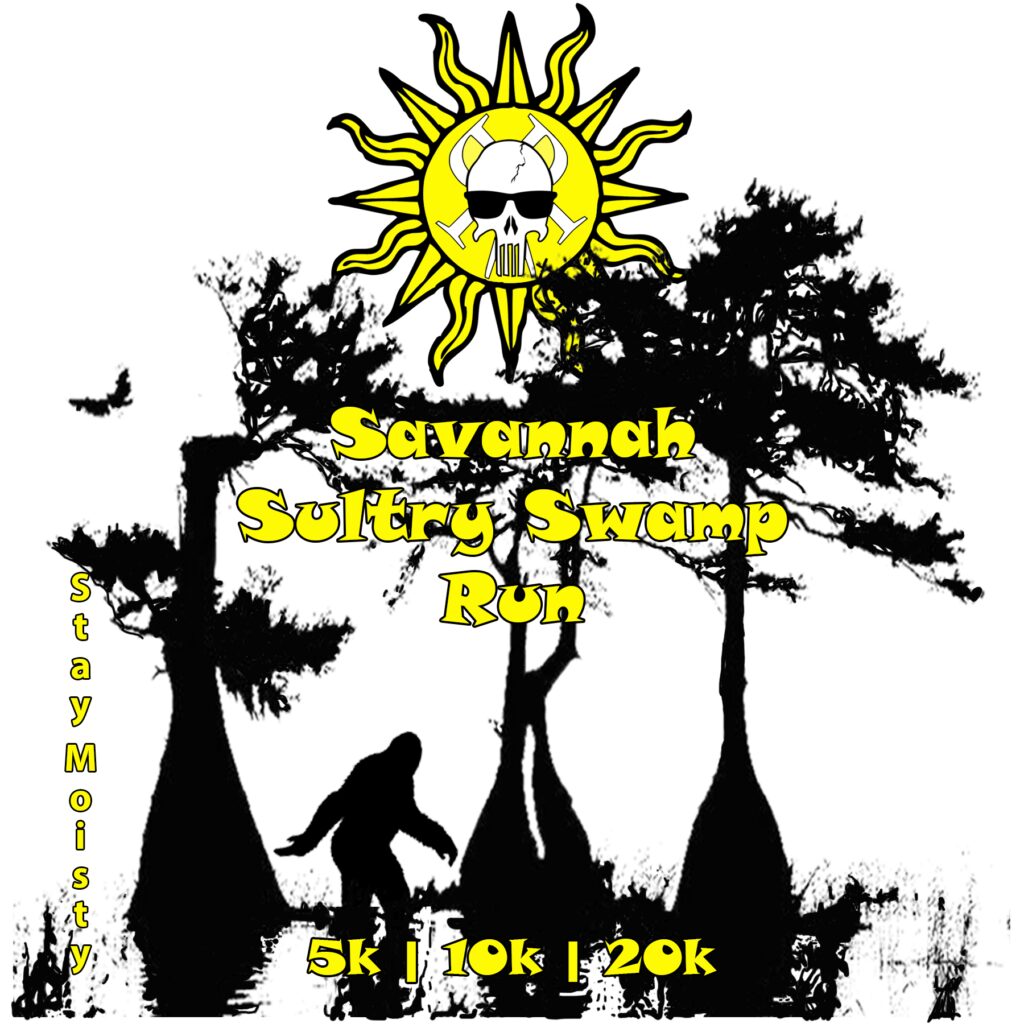 The Savannah Sultry Swamp Run
The SSSR is exactly what you would expect on coastal Georgia at the end of July, -sultry!
The air is so thick with moisture you can cut it with a knife and wear it like a shawl, a long heavy, soggy shawl.
So, if you're looking for a sweltering good time then, look no further than this particular race! It's morbidly sultry!
This run represents the heart of the South in the middle of the summer! You'll get no relief from the heat and humidity on this run…we guarantee it!
Add in some snakes, alligators, horse flies, angry fiddler crabs and an occasional ragged, rabid looking raccoon and we're talking a hot to trot run!
So, come on down for a discomforting good time! Pick yer poison between the following: 5k, 10k, 20k. If you want my advice, pick the 20k, you'll get more moisty bang for your buck!
Race Location: Savannah Ogeechee Canal, 681 Fort Argyle Rd, Savannah, GA 31419
Course and Trail Conditions: The course is 3.1 miles long. The trail is a mixture single track, narrow slick boardwalks and, is rooty and, sandy in sections. It is almost entirely flat.
All finishers will receive a drink glass to add to their Rough Runners Drinking Glass collection.
Race distances: