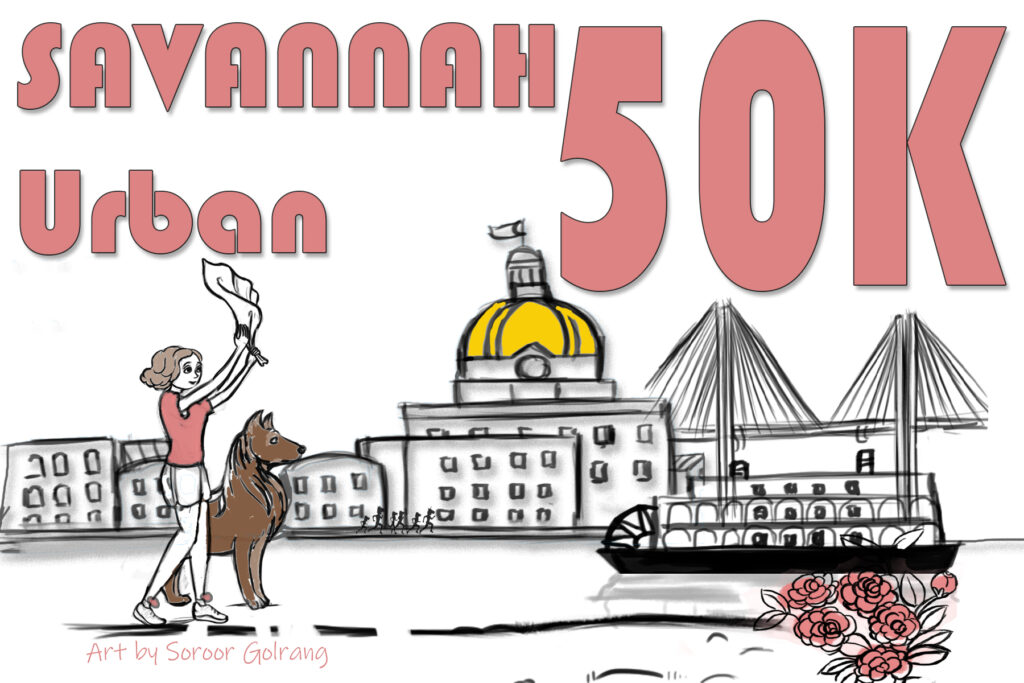 The Savannah Urban 50k is back but by invitation only. To be invited, you must write us an email letting us know why you would like to be invited to run the Savannah Urban 50k.
The run is free and limited to 25 runners. Please be creative with your invitation requests. Some of the most creative, witty invitation requests to run the Savannah Urban Ultra will be posted on our RoughRunnersR4R.com/blog.
The deadline to submit your invitation request for the Savannah Urban Ultra is September 15, 2023. On October 1st the invitations will be sent out via email. If you do not receive an invitation, please send a invitation request for the 2024 Savannah Urban Ultra.
The Savannah Ultra Urban 50k Fatass is a self-support run through the beautiful city of Savannah.
The run starts at 8:00 am in front of the Waving Girl statue in downtown Savannah.
It ends on the same spot it begins. Although, the race begins and ends in front of the Waving Girl statue on Riverfront Savannah, the course does change from year to year.
The date of the run is not yet determined but it will be in the month of November.
We'll provide the course on mapmyrun.com. The course will be posted on October 1, 2023.
The Savannah Urban 50k is most fun when you run in groups. So, quickly you'll find your pace group, -stay with them, taking in the beauty the city has to offer along with the richness of your running companions.
We change the course every year so that you may experience a new segment of culturally rich Savannah.
Please note, some of the course will travel busy sections of Savannah. We try to limit these sections but in order for you to get a fuller experience of this scenic run, these busy sections must be traversed.
Safety is always of utmost importance. So, when navigating the course through Savannah please be attentive to your surroundings! Run on side walks when they're available and, always run against traffic. Watch out for one another. Be the eyes and ears for your pace group.
The course will take you along grocery, convenience stores and such but do not solely rely on these conveniences along the way. In other words, pack enough fluids, gels, and other fuels to keep you hydrated, fueled and happy along your 50 kilometer journey through Savannah.
Take lots of pictures along your journey and share them with all!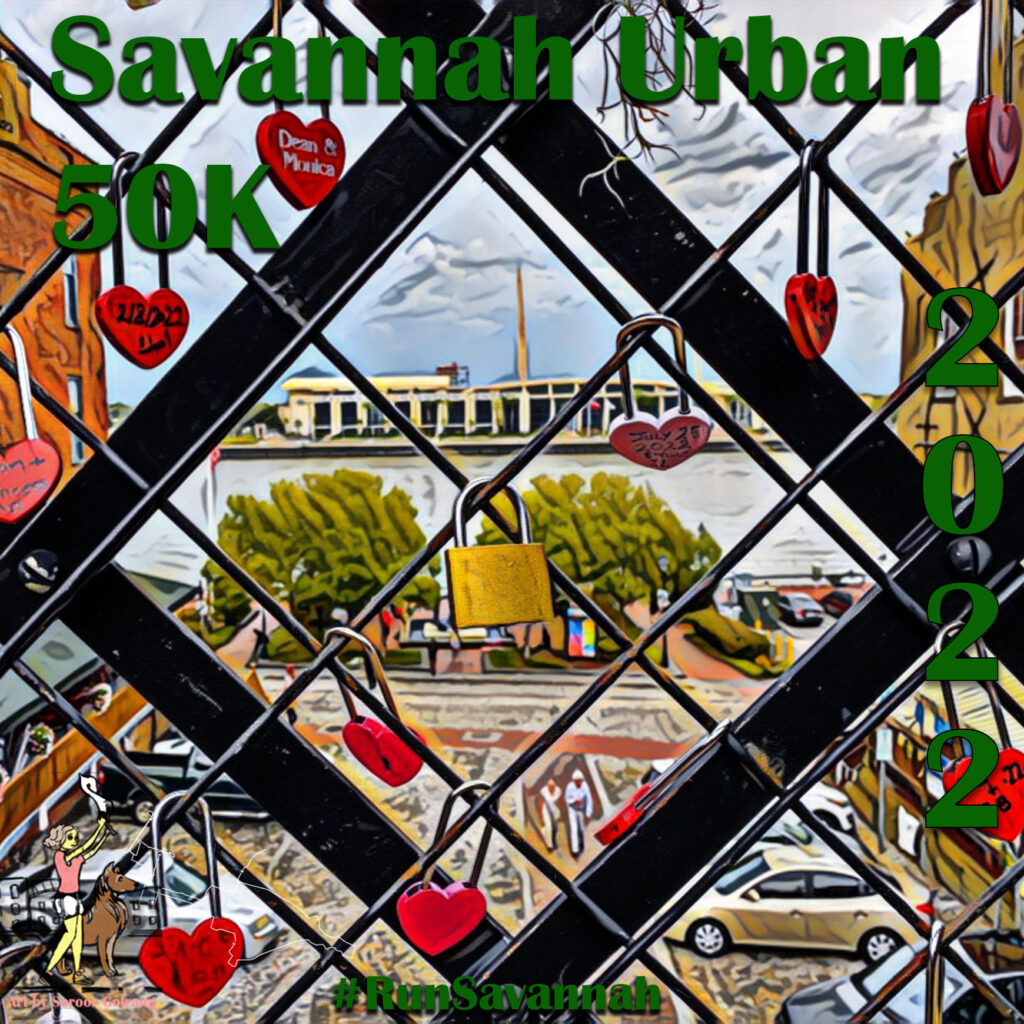 Each finisher will receive a custom made tile art of a memorable Savannah token.
We have never charged for this event but this year we are asking each runner to consider a donation of at least $20. That donation will be sent to the East Coast Greenway (https://www.greenway.org/). The East Coast Greenway has a vision that Rough Runners fully embraces, – to create a greenway corridor from Maine to Florida, which runs through Georgia. The donation request is not mandatory, just a request to help in building green, safe running|walking environments for all.
Run as fast as you want or as slow as you want. The main thing is to have a great time! Please note, though, that nine hours is the time frame Rough Runners will be out on the course.
We will post finishing times. Email a screen shot of your finishing time to [email protected]. If you plan to take longer than 9 hours to complete the Savannah Urban ultra please make arrangements with Kerry and Dan to ensure we get your finish tile to you. If we have to we will mail it to you for a $5.00 shipping fee.
You will have to manage your own parking in downtown Savannah.There is a pay-for-parking lot a very short distance from the waving girl.