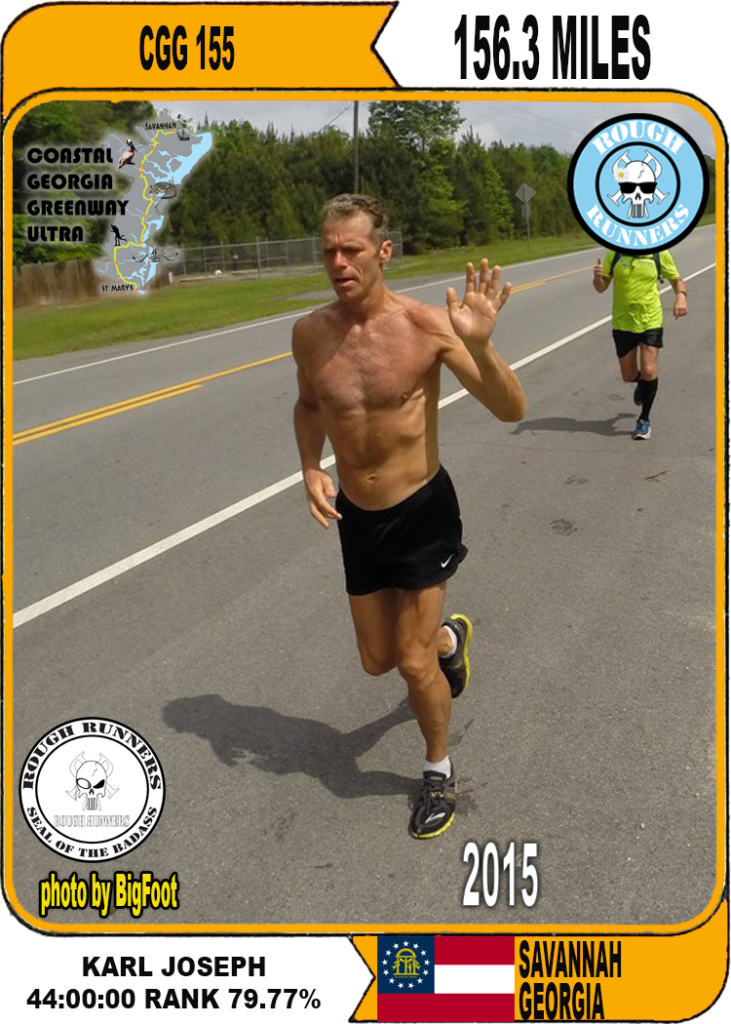 One of the little things that set Rough Runners apart from other race running companies are the runner trading cards we make for each runner that completes one of our events. It was maybe, eight years ago that I started making these cards. The cards are digitally made only. That means, we do not offer them as printed products. I have made a few physical trading cards but it was so immensely time consuming that I quickly abandoned that.  So, digitally is the way I go and, even that is a bit time consuming. 
Why do I do runner trading cards? The simple truth is, I enjoy doing them. As a child, I loved collecting baseball cards and learning about my favorite baseball players. Gene Garber and Dale Murphy still stand out as my favorite baseball players.  I love the information the cards provided. I learned so much about my favorite ball players from those cards. Later, as I got older, I started collecting X-Men cards (1990s). Those were really cool too. Again, I was drawn to my favorite comic book personas, – Wolverine and Gambit. I had a pretty extensive collection of X-Men cards but I lost all of those in a flood, sadly. So, you see, digital is better. 😉
The idea to start making runner trading cards truly hit me after two friends of mine ran the Coastal Georgia Greenway, a 155 mile corridor following the coast of Georgia. The run was my idea but I didn't have it in me to complete it.  John Durant and Karl Joseph, had it in them, though. Their impact on me was tremendous. When we started the run from St. Mary's to Savannah, we had two people sending us off. When John and Karl made it to Savannah and onto Hutchinson Island, there were just three folks there to greet and commemorate their incredible journey, their amazing achievement. John and Karl became my heroes. They did something I could not. They achieved something that in my eyes was huge! I witnessed these two men struggle on this journey. I watched how they became very good and close friends. I watched as they joked around and pushed onward with no defeat as their mantra. It was these two amazing athletes, incredible overachievers that made me think of them as heroes and that took me back to my former baseball heroes I celebrated by collecting their baseball cards. So, that's how the runner trading card idea started.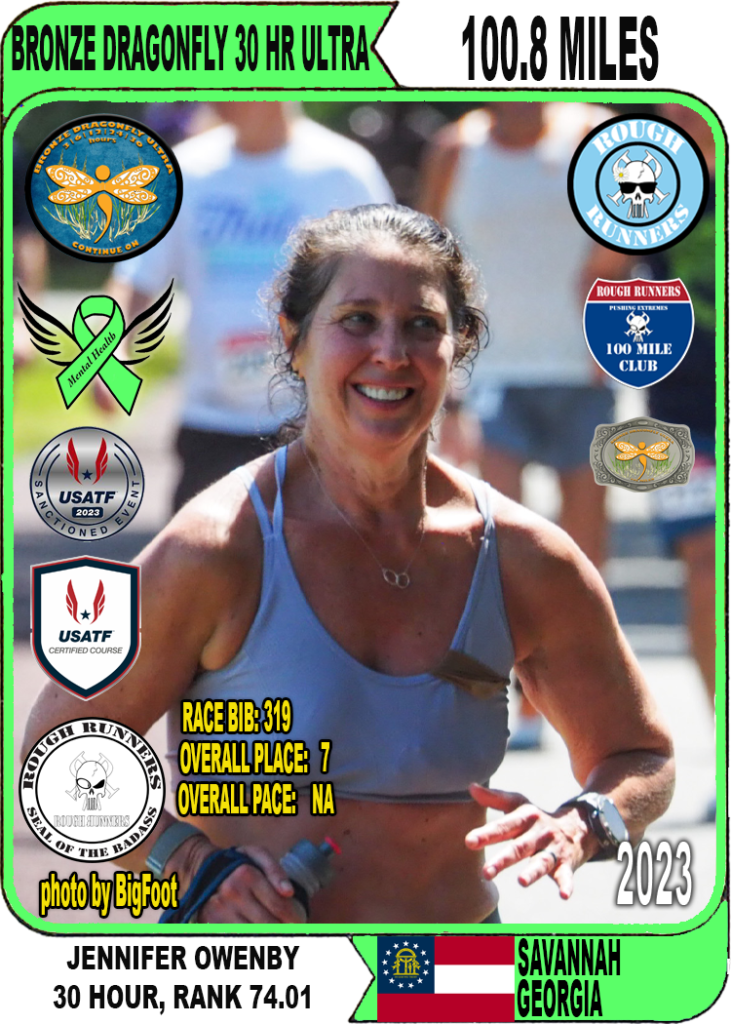 Since the initial runner trading cards for John and Karl, I started making the cards for any runner that completed one of our races (as time permitted). And, from the beginning, I decided that I would make these for free for our races runners…all I ask is for some patience because they do take time to individually make. If you've completed a Rough Runners race and, you've been patient, you will have gotten a runner trading card made for you.  
There are other criteria too in making you a runner trading card. First and foremost, you have to finish a Rough Runners race. If you dnf, you will not get a runner trading card from me.  If I do not have a picture of you from the race, you will not get a runner trading card from me. 
Today, as our races have gotten bigger, it is getting harder for me to identify every runner registered in our races. So, it helps me tremendously, if your race bib is visible in a photo. If I don't personally know you, I will go through the results, match your bib number to your name and face and, voila! You'll have a card made for you.
So, if you want your own runner trading card from one of our Rough Runners races I need the following:
picture of you during the race with your bib number legible.
a focused picture of you.
you will have to have finished the race you signed up for to have a card made.
a lot of patience especially if the race has over 100 runners.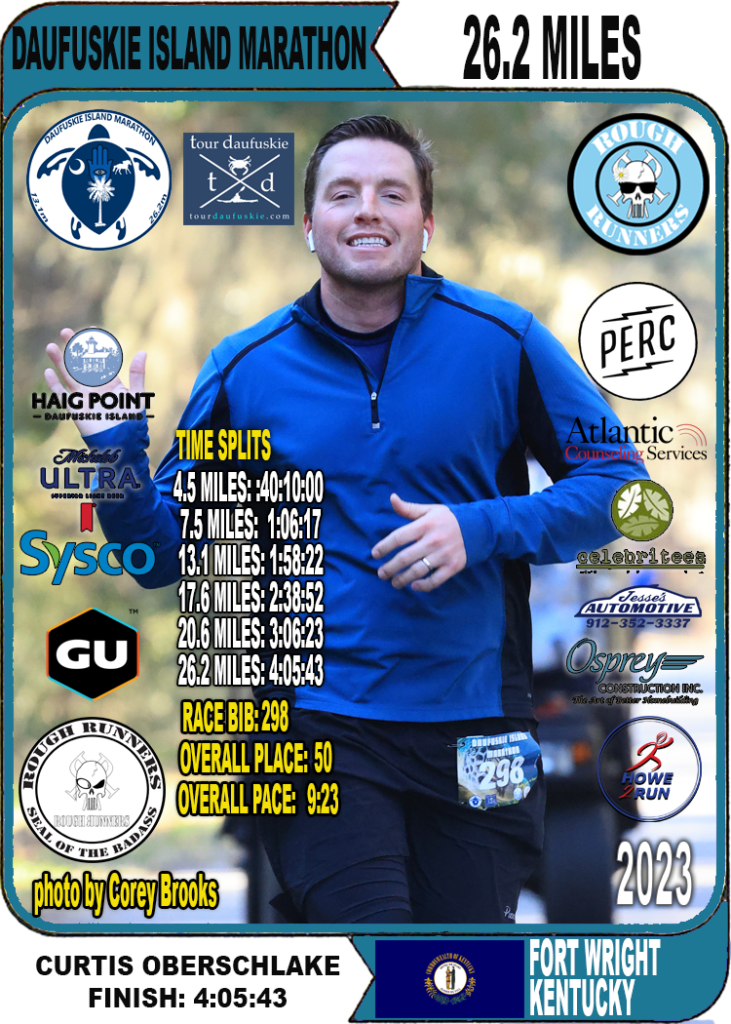 Like in all baseball trading cards, our Rough Runners runner trading cards have individual runner stats. Runner's pace, finish time, ultrasignup ranking, home state and city are usually included.  For some races, I'll include your splits (if available). If we have sponsors for a given event, the sponsors will be on the card. If you have run 100-plus miles in any of our events, your future runner trading card will have the "Rough Runners 100 club" logo on it, even if the current race you ran with us is a 20k.
Also, I always give credit to the photographer who took the picture I'm using for the runner trading. If the photographer happens to be me, you'll see on the lower left corner of the photo: "photo by bigfoot".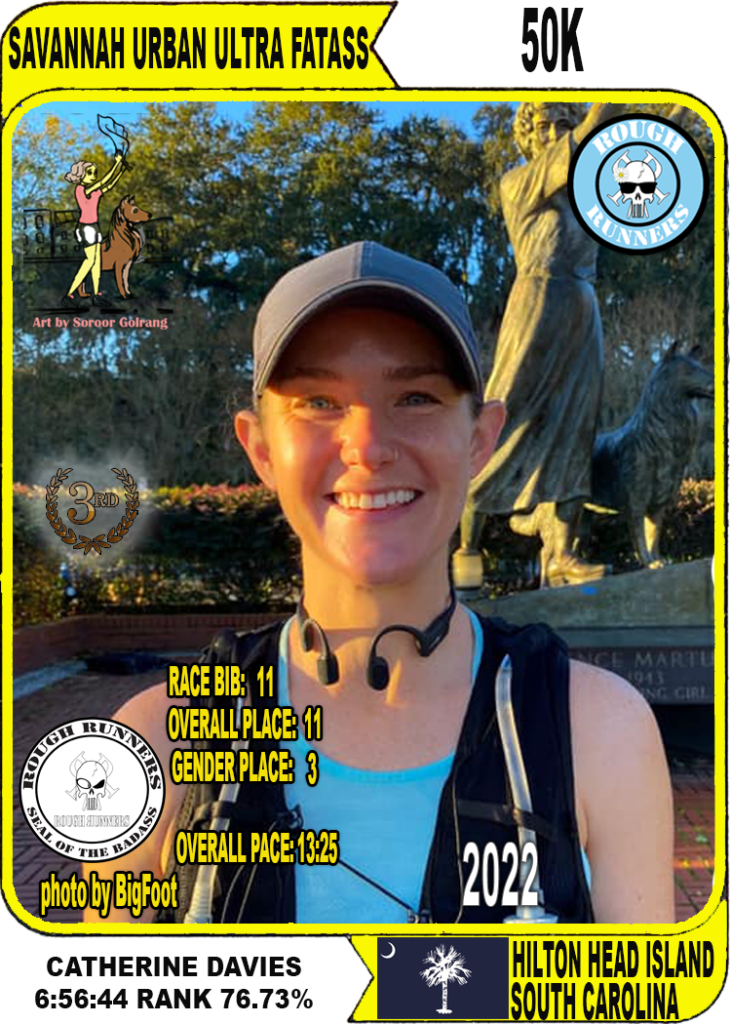 The runner trading cards are always a work in progress. What you see on one runner trading card may be different on another. I try to keep a particular template but all of our races are different. Some are timed events, while most are start to finish. The runner trading cards evolve from year to year. Every race, every year will have subtle differences. Some times, within a specific race, I'll decide to add a buckle to the card but have already made ten other cards for runners that also buckled but I'll get too lazy to go back and update those cards. Yeah, I can be a little lazy. And, I'm sorry about that.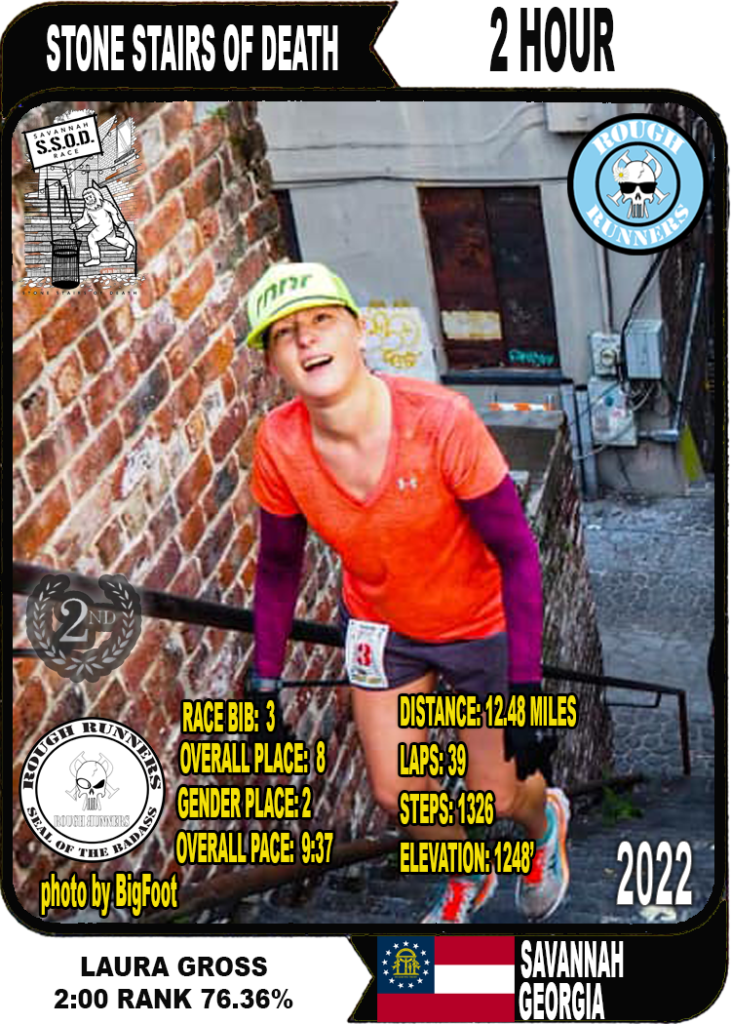 All in all, though, I do these cards for every finisher of our races out of an abundance of love for the runner, the particular event and, for our beloved sport of running. We like to celebrate your achievements at our events and this is one of the little things we do to show you how much love and care we for you all.  
There are so many races going on every weekend. That some of you choose to run with Rough Runners is not something we take lightly.  We are incredibly grateful for your patronage and support. And with these runner trading cards we try and show that. 
Thank you for running with us!
Take care, be well and keep going after those things that set your heart on fire!
much love,
Rough Runners