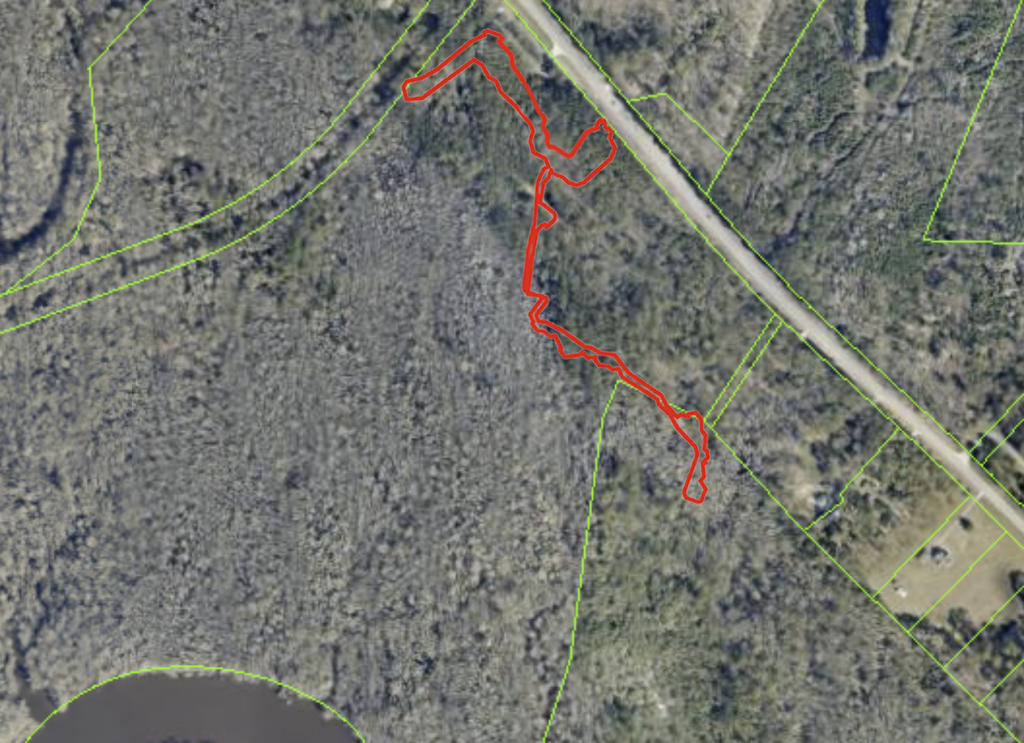 The Savannah Sultry Swamp Run has been around since 2017.  This year, it will mark it's seventh year running! The race started off at Priest Landing on Skidaway Island and ran there for three years. Back then, the race benefitted Sega Sorba which is responsible for many of our beautiful trails in the Savannah area.
In 2020, we decided to move the race to the Savannah Ogeechee Canal Nature Center and, we've had no regrets. As beautiful as the Priest Landing trails at Skidway Island are, the SOC really needed the recognition and awareness that Savannah Sultry Swamp Run would bring to it.  Not to mention, the name of the race lends itself perfectly to the SOC! I mean, the SOC is true southern swamp land! 
When you run through the Savannah Ogeechee Canal trails you truly tap into the moisty, buggy swamp environment that Sav Sultry Swamp run conjures.  That the race takes place the last weekend of July, makes this race that much more moisty and special. When you run the Savannah Sultry Swamp Run you're not only wearing a thick cloak of moist swampy coastal Georgia air but, you're also outrunning mosquitoes, deer flies and the south's hellish fiends, Savannah gnats. So, don't stop until you're done! You are welcome for making you a faster runner. 😉
When running Sav Sultry, you are also hopping over thickly-varicosed vein-like roots jutting from the ground on the mostly single track, 5 kilometer course of the Sav Sultry Swamp trail run.   You will again thank us later for the eye-foot coordination you will highly develop by the time you cross the finish line! Not to mention, you will develop a pretty awesome and powerful backhand as you swat at the deer flies that will chase you up and down the trail.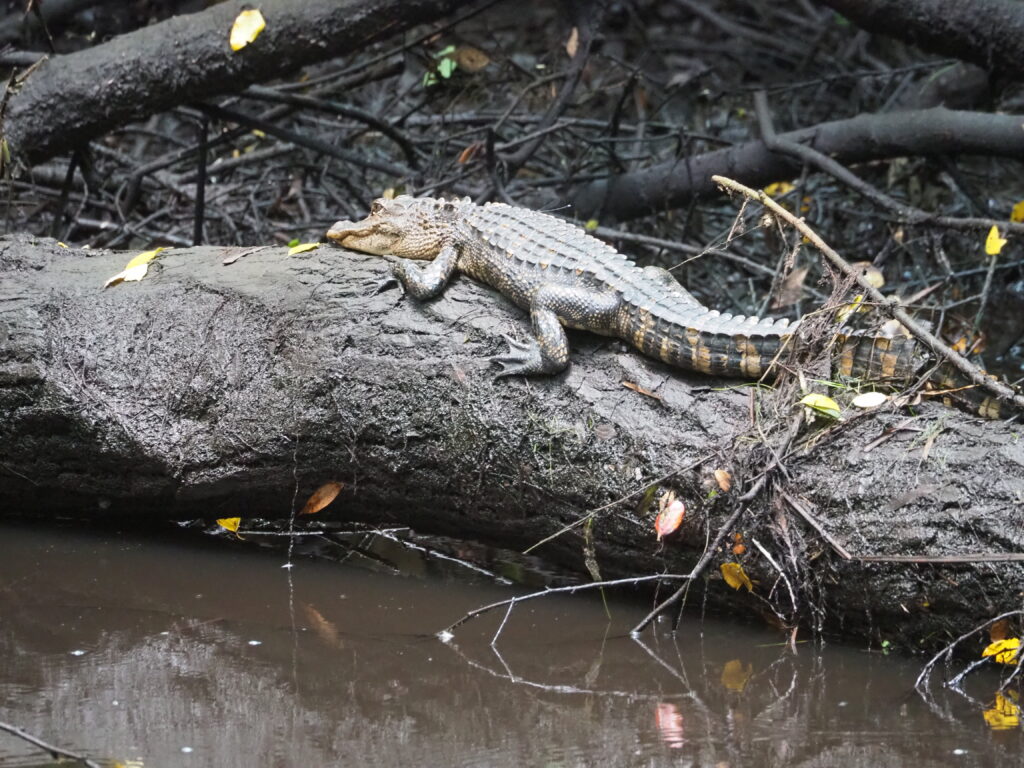 And, there's more! If you're lucky, you get to run by quite a variety of swampy critters! I mean, there are snakes, marsh bunnies, armadillos, deer, raccoons, wild boars and, everyone's favorite swamp critter of all – the patriotic, -the  American Alligator! Can we say, Trump Swump? 😉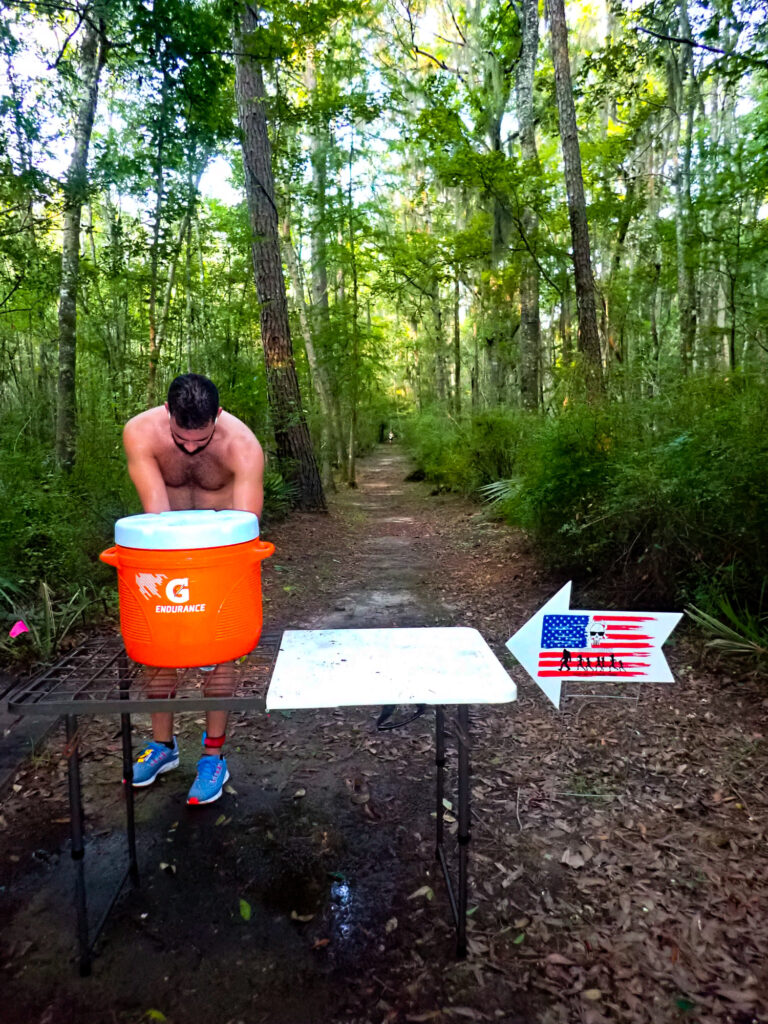 The Savannah Sultry Swamp Run 5k, 10k and 20k lives up to it's name. It's a muggy, hot race but it is also a very fun event. We provide a bounce-house water slide to help cool you off during and after your race. We have plenty of watermelon, water and roctane to keep you hydrated.  If you are of legal age, you may be able to talk Libby into giving you a ice cone margarita. If you're underage, you are more than welcome to the different non-alcoholic flavored syrups to go with your ice cone. 
The Savannah Ogeechee Canal Nature Center will be selling burgers, chips and soda pops at the race.
There are also showers available at the Savannah Ogeechee Canal Nature Center. So, if you want, wash off the swamp-sweat after your race.  Running through the woods in the South is a sure way to invite unwanted travel partners on your body. So, please check yourself for ticks after the race.
If you are new to trail running, it is recommended that you start off with the 5k. If you are super good at running trails then, choose the 10k. If you like to push your boundaries excessively and, love being in nature, the 20k is the way to go.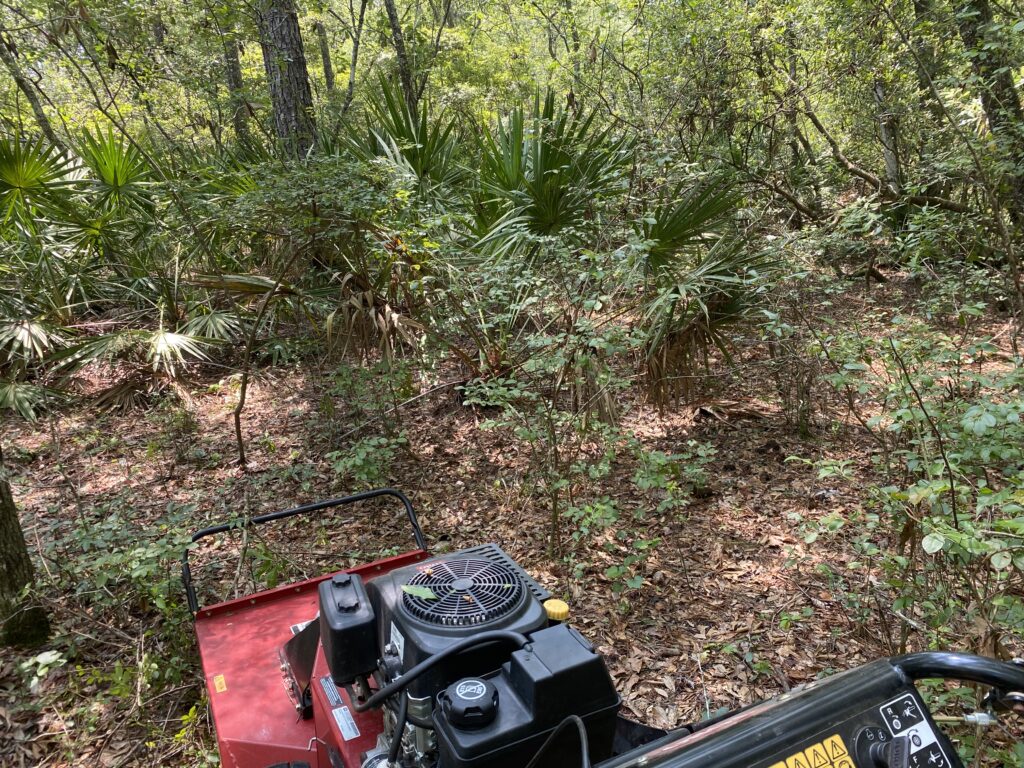 In the last few weeks, Rough Runners has been busy cutting new trails through the Savannah Ogeechee Canal Nature Center to make up for the loss of the boardwalk that ran alongside the Ogeechee River. Also, we decided to remove a section of the course that had runners run on Fort Argyle and through the SOC parking lot. The loss of those two sections of course amounted to a little over 1 mile of the 5 kilometer course of the race. 
So, with the 2023 Savannah Sultry Swamp Run you will be running on virgin trails that skirt the beautiful swamps of the SOC and, you will not have to hold your breath as you run alongside the fast traffic of Fort Argyle road. This year's course is almost entirely on trails. You will have about 100 feet of where you will be running on the edge of the woods but about 30 feet away from Fort Argyle road.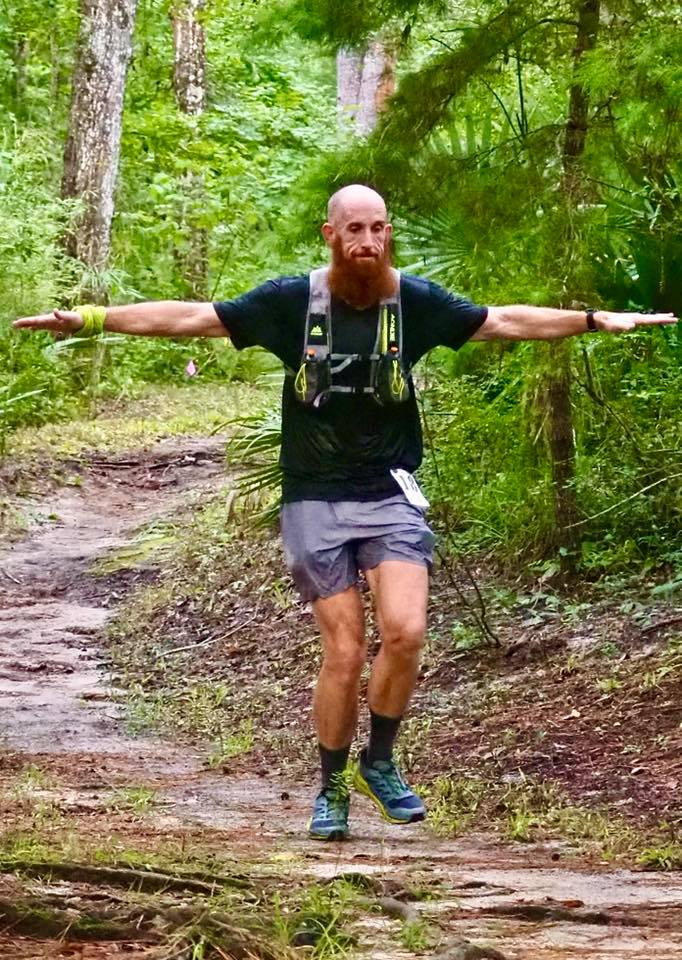 The Savannah Sultry Swamp Run helps bring lots of needed attention to this beautiful haven for wildlife and, for the Savannah area folks to replenish their souls in nature bathing. It is truly a magnificent lot of land worth conserving and preserving. It has a lot of early American history that should be remembered and cared for.
Since Rough Runners moved the race to the Savannah Ogeechee Canal Nature Center we've been able to contribute $3264.00 to the SOC in helping to preserve and care for this invaluable gem of the Savannah area. 
So, when you come and run the Savannah Sultry Swamp Run you can be assured that you are not only running and racing with friends and family but you're also helping to protect and conserve a beautiful legacy of the local Savannah wildlife area that will benefit future generations.
You can register here:
We thank you all for running with Rough Runners! We hope you continue to run with us, reaching new milestones, breaking new personal records and enriching our lives with your friendship.
Much love to you and yours.